Process
Home
Principals
At Swanson Design Studios, active client participation and client input is essential to the design process. We encourage you to help us define the needs and develop the design options for your project.
Our typical work flow may include these phases:
Project Definition - your needs and desires combined with our knowledge and experience.
Master Plan Development/Preliminary Schematic Design - conceptual plans, site organization, short- and long-term strategies, design advantages and disadvantages
Budget Planning - cost options versus available funds
Design Development - refine spaces, details, engineering concepts; submit drawings for review; select materials
Construction Documents - develop detailed architectural and engineering drawings, develop specifications, submit documents for review, pre-qualify contractors
Construction Administration - review shop drawings, attend site meetings, interpret drawings, observe progress, resolve problems, supervise punch list and close out.
Process
Projects
Process
St. Francis Xavier Catholic Church,
Petoskey, MI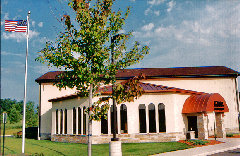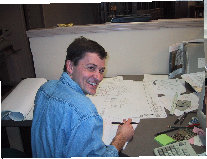 Copyright Swanson Design Studios 2005

Copyright Swanson Design Studios 2005